Sizes of 600# Check Valves
Size NB
Length
Diameter
Flange
Thickness
Height
40
241.5
155.5
28.6
160
50
292
165
32
170
65
330
190.5
35
190
80
356
210
38
200
100
432
273
44.5
235
125
508
330.5
51
285
150
559
356
54
325
200
660.5
419
62
425
250
787.5
508
70
500
300
838.5
559
73
500
350
889
603.5
76.5
590
400
991
686
82.5
655
450
1092.5
743
89
680
500
1194
813
95.5
785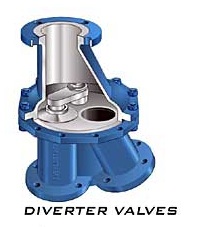 Diverting Valves: Two types of diverting valves are made. Both switch flow from a line into one of two outlets. One type is of Y pattern has a hinged disc at the junction which closes one of the two outlets, and is used to handle powders and other solids. The second type handles liquids only, and has no moving parts. Flow is switched by two pneumatic control lines. It is available up to 150 mm NB.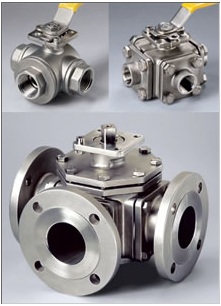 Multi Port Valves: It is used largely on hydraulic and pneumatic control circuits and sometimes used directly in process piping. These valves have rotary ball or plug type discs with one or more ports arranged to switch flow.

Safety Valve: There are different types of safety valves.

Ball Float Valve: These automatic valves are used in steam traps to remove condensate water from the system, to remove air from liquid systems and as vacuum breaker or breather valves. It is widely used to control liquid level in Cooling Water tank.


Safety Relief Valve (Temperature Safety Valve): It relives excess pressure of either gas or liquid which may suddenly develop a vapor phase due to rapid and uncontrolled heating from chemical reaction in liquid-laden vessels. It lifts up due to sudden change in temperature in the valve.


Relief Valve: It is used to relieve excess pressure in liquids or steam, in situations, where full flow discharge is not required, when release of small volume of liquid would rapidly lower pressure. It is mounted vertically. Its outlet is of bigger size than inlet because volumn of fluid in outlet is much higher than inlet, due to reduction in pressure.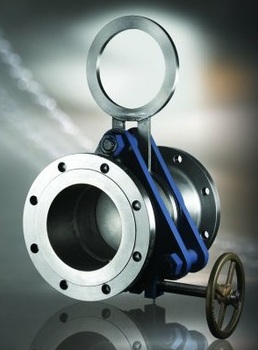 Line Blind Valve: This is a positive shut-off device which basically consists of a flanged assembly, sandwitching a spectacle plate or blind. It is used where spectacle blind needs to be installed and removed frequently.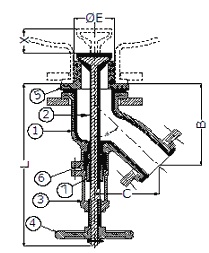 Flush Bottom Valve: It is usually installed on the bottom of the tanks and vessels. These are usually globe type valves, designed to minimize pocketing, primarily for convenient discharging of liquids with suspended solids in it from the low point of a tank. The regulating part is like inverted bucket and it sits deep in the bottom nozzle. It goes into the vessel, when opened. It is used for slurry material in the vessel.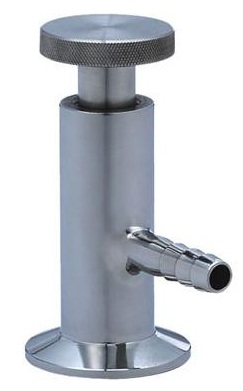 Sampling Valve: A valve usually of needle or globe pattern, placed in a branch line for the purpose of drawing off samples of process materials through a branch. Sampling from very high pressure lines is best done through a double valved collecting vessel. A cooling arrangement may be needed for sampling from high temperature lines.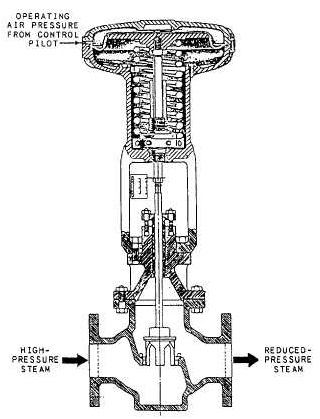 Control Valve: It automatically regulates pressure and / or flow rate, and are available for any pressure. If there are different system pressures, in a plant up to and including 300#, sometimes all control valves chosen will be rated at 300# for inter-changability. The size of control valve is usually chosen to be smaller than size of the pipe line, to avoid throttling and consequent rapid wear of the seat. Globe pattern valves are normally used for control, and their ends are usually flanged for ease of maintenance. The disc is moved by hydraulic, pneumatic, electrical or mechanical actuator.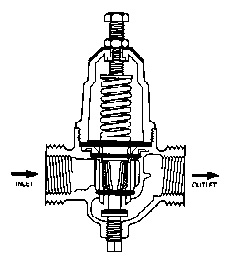 Pressure Regulating Valve: These are control valves of globe type, which adjust downstream pressure of liquid or gas (including steam or vapor) to a lower desired value called set pressure.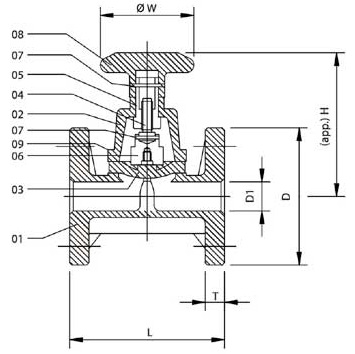 Diaphragm Valve: It is used for regulating flow of slurries and corrosive liquids and for vacuum. The term diaphragm valve is also applied to valves which have a diaphragm seal between stem and body.

Breather Valve: A special self acting valve installed on storage tanks, long distance pipe lines etc., to release air or gas accumulated inside.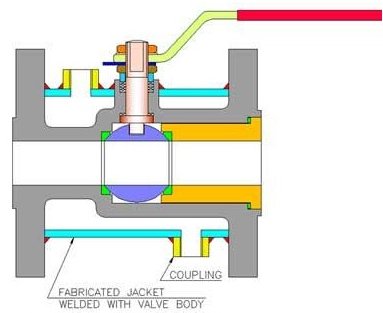 Jacketed Valve: