BioDiesel

Mission

Indian Scene

Marketing


Storage / Handling

Tax Credit



Standard

Future Scene

Methanol

eBook

Process

Design Drawings
---

Pongamia Pinnata
---

Jatropha
---

Consultancy
---

Veg Oils
---

Algae
---

Herbal Product
---

Climate Adaptation
---

Contact Me

My Resume
---
---
---
BioDiesel Marketing
Government Policy now allows blending of BioDiesel with Diesel by owners of Petrol Pumps. Hence BioDiesel can be sold as 100% BioDiesel at some Petrol Pumps. Normal user do not want to buy BioDiesel and blend BioDiesel themselves. Some Car and Truck users are reluctant to use BioDiesel as it is a new fuel. Till such time as Diesel is readily available, Car and Truck users will hesitate to use 20% blend of BioDiesel. With rising Diesel prices, BioDiesel will be profit making business.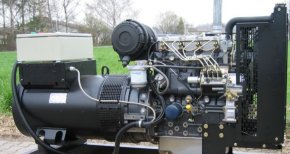 However BioDiesel is a favoured fuel by companies using Diesel for their Diesel Electricity Generating Sets (DG Sets). Current Trend is to use Biodiesel, as Fuel for Diesel Generating sets. The advantages are

Procurement of BioDiesel in Tanker Loads from manufacturers is very easy, as compared to buying Diesel from Petroleum Oil Marketing Companies.

BioDiesel is burnt in DG Sets at higher temperature. Hence its viscosity is comparable to diesel.

DG Set is a stationary engine. Hence, any problem can be attended to at site.

BioDiesel is not adulterated with Kerosine or Naphtha.

You do not need to visit Petrol Pumps for supply of Diesel and Beg for supply of Diesel Oil.

BioDiesel manufacturers are more co-operative than Oil companies.

New entrepreneurs can start BioDiesel Marketing Business with Dealership from suppliers of BioDiesel.
Some suppliers are
Emami Group of Companies, 18, R.N.Mukharjee Road, Kolkatta, 700 001.

Universal BioFuels Private Limited, Flat No 202, Door No 6-3-663/E, Diamond House, Behind Topaz Building, Punjagutta, Hyderabad, 500 082.
These plants have large capacities. However, these plants are running at low capacities due to lack of feed stock. The supply from them may not be continuous.