---
---
BioDiesel Marketing
Currently Biodiesel sold in India, by BioDiesel Pumps may or may not contain any Fatty Acid Methyl Ester or FAME (BioDiesel). It may contain other Bio products. It may be a blend of a number of petroleum products and other colourless esters, (with very low viscocity,) like Methyl Acetate, Ethyl Acetate etc. These do not smell like oil.
Government Policy had allowed blending of BioDiesel with Diesel by owners of Pumps in past. Now BioDiesel can be sold as 100% BioDiesel at Pumps. Users can buy 100% BioDiesel and blend BioDiesel themselves. Some Car and Truck users are reluctant to use BioDiesel as it is a new fuel. Till such time as Diesel is readily available, Car and Truck users will hesitate to use 20% blend of BioDiesel. But with rising Diesel prices, BioDiesel will be profit making business.

Every month a new company is coming up, which offers to set up a BioDiesel Pump. Before going for it, one must check credentials of the company, its owners, source of supply, quality standard etc. Many have collected Distribution Fee (Non-Refundable) in the past, which finances their own operations, but they failed to supply BioDiesel in assured quantity and quality. They advertise that you can make a lot of money, if you sell 3 to 4 tankers per day, but fail to supply even one tanker per day.
---
How to set up a BioDiesel Pump
Expences to set-up a BioDiesel Pump as per these parties

Distribution Fee (Non-Refundable) Rs. 2.5 Lakhs
Pipes and Fittings Rs. 3 Lakhs
Storage Tank Rs. 3 Lakhs
Dispensers 2 No. Rs. 6 Lakhs
Security Deposit (Refundable) Rs. 5 Lakhs
Working Capital Rs. 15 Lakhs
Water Cooler Rs. 0.5 Lakhs
IT Hardware Rs. 1 Lakhs
Pump Flooring Rs. 1.5 Lakhs
Pump Canopy Rs. 2 Lakhs
Air Compressor Rs. 0.5 Lakhs
D.G.Set Rs. 1.5 Lakhs
Building, fence, Office Rs. 6.0 Lakhs
Land Price as per location

Requirements to set-up a BioDiesel Pump

Land 100 sq. meters
3 Phase Electric Connection
Potable Water supply

Documents to set-up a BioDiesel Pump

Clear Title of Land
Registration of Firm
GST and PAN Documents

Earnings from a BioDiesel Pump

Rs. 2 to 3 per liter of sale
---
Testing Laboratories
Chem-Tech Laboratories, S 22, Parvati Industrial Estate, Pune Satara Road, Pune, Maharashtra, 411009, Tel: +91 20 24228020, +91 20 24228820, +91 20 24229020, M: +91 83789 98968, lab.pune@chemtechlabs.co.in

Atlas Labs, B-515, Mahesh Commercial Complex, Sector 15, CBD Belapur, Navi Mumbai, Maharashtra, 400614. Tel :+91 22 2756 1709, atlaslab@gmail.com, www.labinspection.com

Fare Labs Pvt. Ltd., L-17/3, DLF Phase-II, IFFCO Chowk, M.G. Road, Gurgaon, 122002, M: 95922 21227, Tel: 124-4223207, 4034205, fairlabs@fairlabs.com

SGS India Pvt. Ltd., Laboratory Services. A/77, SGS House, Road No. 16, Wagle Ind. Estate, Thane, 400 604. Phone : +91 22 2582 1335, Fax : +91 22 2582 3636, www.sgs.com
---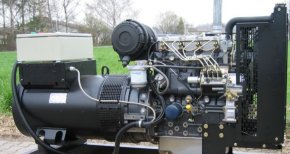 However BioDiesel is a favoured fuel by companies using Diesel for their Diesel Electricity Generating Sets (DG Sets). Current Trend is to use Biodiesel, as Fuel for Diesel Generating sets. The advantages are

Procurement of BioDiesel in Tanker Loads from manufacturers is very easy, as compared to buying Diesel from Petroleum Oil Marketing Companies.

BioDiesel is burnt in DG Sets at higher temperature. Hence its viscosity is comparable to diesel at that temperature.

DG Set is a stationary engine. Hence, any problem can be attended at site.

100% BioDiesel is not adulterated with Kerosine or Naphtha.

You do not need to visit Petrol Pumps for supply of Diesel and Beg for supply of Diesel Oil.

BioDiesel manufacturers are more co-operative than Oil companies.

New entrepreneurs can start BioDiesel Marketing Business with Dealership from suppliers of BioDiesel.
---
Guidelines to set up Retail Outlet

The guidelines extend to the whole of India. The guidelines came into force from April 2019.
Application for permission for retail sale of Biodiesel (B-100) through an outlet by an entity shall be made to the Food and Civil Supplies Department/any other Department authorized for the same by the State/UT Government of the concerned State/UT, where the Retail Outlet is to be set up.

The permission will be granted exclusively for sale of biodiesel (B-100) only and not for any mixture thereof of whatever percentage.

Permission for setting up the retail outlet for sale of biodiesel would be subject to the Registration/Approvals/No Objection Certificates as per Annexure from the respective Central/State/UT/Local Government/Authorities in which the retail outlet is located and other concerned authorities mentioned therein.

This permission will be displayed prominently at the point of sale of Biodiesel.

Biodiesel to be sold in pursuance of aforesaid permission should be indigenously produced and not imported.

Separate boards in English/Hindi and Vernacular language of the region should be prominently displayed at the biodiesel retail outlet displaying the percentage of Biodiesel allowed to be blended with diesel in the customerís automobile tank. Also, there should be clear warning displayed at the biodiesel retail outlet (with above board) that usage of biodiesel with percentage exceeding the prescribed percentage can cause damage to the engine.

Owner/Operator shall maintain the material balance along with supplier details. The biodiesel retail outlet owner/operator shall make available the same at the retail outlet at all times for inspection by any authority authorized for the purpose either by the concerned State/UT Government and /or Central Government.

Biodiesel retail outlet owner/operator shall retain samples of at least last three supplies received by them from their suppliers for inspection and/ or testing by any authority authorized for the purpose, as above.

The biodiesel retail outlet owner/operator shall maintain a permanent record of each and every sale of biodiesel made by it in a register which would be updated on a daily basis and be available for inspection at all times. Additionally issuing of bill (in duplicate) for each sale, clearly showing vehicle number and customer name/contact number giving details of quantity sold, rate charged and date and time of sale would be mandatory. (One copy for customer and one for Retail Outlet record.)

State Government authorities shall have the power to carry out regular inspections of the retail outlets selling biodiesel to ensure that the biodiesel is being made available to the customer in the right quality and quantity, and is not being sold as a standalone fuel for transportation purposes. In case of any sample failure of Biodiesel (B100) being sold, State/ District Administration shall proceed with administrative action on the analogy of the Marketing Discipline Guidelines (MDG) for retails Outlets selling MS (Petrol) and HSD (High Speed Diesel).

All volume and safety distance norms applicable for Class B Petroleum Products shall be applicable for pumps selling Biodiesel as it is meant for blending with High Speed Diesel which is a Class B Petroleum Product.

To ensure that the Retail Outlets of Biodiesel are selling only Biodiesel conforming to BIS Standards and not mixture of Biodiesel and Diesel or only Diesel, anti-adulteration cells of Public Sector Oil Marketing Companies along with State Government officials are empowered to inspect, search and seize unauthorized and unscrupulous Biodiesel manufacturing plants, the storage and distribution units and Retails Outlets.

Mobile labs of Oil Industry will also have the jurisdiction to cover retail outlets selling Biodiesel, manufacturing plants, storage and distribution network of Biodiesel.

To avoid entry of unscrupulous biodiesel suppliers, a suitable registration system for biodiesel manufactures, suppliers and sellers will be devised at the State/UT Level. Further, State/UT Governments shall maintain a register of all Retail Outlets selling Biodiesel in their respective State/UT

Any other conditions, which the State/UT Government may deem appropriate for sale of biodiesel as per the prevailing conditions in their respective State/UTs may also be included.

State/ UT Governments would designate an Appellate Authority to redress complaints related to denial of permission for sale of biodiesel to an applicant.

Any clarifications in respect of these guidelines shall be made by the Central Government.
Registration/Approvals / NOCs required
District Magistrate/District Commissioner on similar lines as is being done for Retail Outlets of Public Sector Oil Marketing Companies

Petroleum and Explosives Safety Organization (PESO) license, as required

National/State Highway Authorities

Weights and Measures Department of the respective State/UT

Food and Civil Supplies Department of the respective State/UT

Land use certificate of commercial land from District Administration

State Biofuel Boards(wherever existing)

GST Registration

Fire Department

Shops and Establishments Act

Environmental Clearance from the Pollution Control Board of the respective State/UT