BioDiesel

Mission

Enzyme Process

Indian Scene

Marketing


Storage / Handling

Tax Credit

Standard

Future Scene

Methanol

eBook

Process

Design Drawings

Used Cooking Oil

Animal Tallow
---

Contact Me

My Resume
---
---
---
BioDiesel Marketing
Government Policy now allows blending of BioDiesel with Diesel by owners of Petrol Pumps. Hence BioDiesel can be sold as 100% BioDiesel at some Petrol Pumps. Normal user do not want to buy BioDiesel and blend BioDiesel themselves. Some Car and Truck users are reluctant to use BioDiesel as it is a new fuel. Till such time as Diesel is readily available, Car and Truck users will hesitate to use 20% blend of BioDiesel. With rising Diesel prices, BioDiesel will be profit making business.
Every month a new company is coming up, who advertises to set up a BioDiesel Pump. Before going for it, one must check credentials of the company, its owners, source of supply, quality standard etc. Many have collected Distribution Fee (Non-Refundable) in the past which finances their own operations, but they failed to supply BioDiesel in assured quantity and quality. They advertise that you can make a lot of money, if you sell 3 to 4 tankers per day, but fail to supply even one tanker per day.

How to set up a BioDiesel Pump
Expences to set-up a BioDiesel Pump

Distribution Fee (Non-Refundable) Rs. 2.5 Lakhs
Pipes and Fittings Rs. 3 Lakhs
Storage Tank Rs. 3 Lakhs
Dispensers 2 No. Rs. 6 Lakhs
Security Deposit (Refundable) Rs. 5 Lakhs
Working Capital Rs. 15 Lakhs
Water Cooler Rs. 0.5 Lakhs
IT Hardware Rs. 1 Lakhs
Pump Flooring Rs. 1.5 Lakhs
Pump Canopy Rs. 2 Lakhs
Air Compressor Rs. 0.5 Lakhs
D.G.Set Rs. 1.5 Lakhs
Building, fence, Office Rs. 6.0 Lakhs
Land Price as per location

Requirements to set-up a BioDiesel Pump

Land 100 sq. meters
3 Phase Electric Connection
Potable Water supply

Documents to set-up a BioDiesel Pump

Clear Title of Land
Registration of Firm
GST and PAN Documents

Earnings from a BioDiesel Pump

Rs. 2 to 3 per liter of sale
Some suppliers are
Abhas Aggarwal, Haryana Oil Village Rawa, Shahabad Markanda, Distt: Kurukshetra, Haryana, M: 9996139555, aggarwal.aabhas@gmail.com, haryanaoil.info@gmail.com, www.haryanaoil.com

Emami Agrotech Limited, Emami Tower, 687 Anandapur, E.M. Bypass, Kolkata, 700 107, West Bengal, Tel: +91 33 6613 6264 / 792, Fax : +91 33 6613 6300, contact@emamiagrotech.com. www.emamiagrotech.in

Gogreen Bio Energy India Private Limited, Concord Tower, UB City, Near 1 Vittal Mallya Road, Vittal Mallya Road, Bengaluru, 560001, Karnataka, India M: 98446 16546, 93410 10854, 96206 65415. http://indianbioenergy.com

Universal BioFuels Private Limited, Flat No 202, Door No 6-3-663/E, Diamond House, Behind Topaz Building, Punjagutta, Hyderabad, 500 082, Tel: 040 40058029, 40203461, Factory: Plot No 36, Industrial park, Vakalapoodi, Kakinada 533005, Tel: 0884 2307004, info@universalbiofuelsltd.com, http://universalbiofuelsltd.com.

Devilal Kuttir Soap-Washwell, in fornt of Old Octori Post, Near Hotel Samrat, Before Sangam House,Chittorgarh Road, Bhilwara, Rajasthan, 311001, Tel: +91 8003406888, M: 9001899811, 9414177473, http://washwellbiodiesel.com, info@washwellbiodiesel.com

Yamuna BioEnergy P.Ltd. A3, Shree Ganesh Nagar Society, Ramaka Temple Road, Chhani, Vododara, Gujarat, India, 391740, Tel: 0265 2760345, 2773672, Factory: Div I : At & Po. Isharwada, Tarapur, Div II : At & Po. Padgol, Tarapur, info@yamunabio.com, http://yamunabio.com

Kaleesuwari Refinery P. LTD., #53, Rajasekaran Street, (Opp. Kalyani Hospital, Radhakrishnan Salai), Chennai, Tamil Nadu, Tel: +91 44 3999 3999, Fax : +91 44 3999 3900 / +91 44 3999 3998, customercare@kaleesuwari.com, http://kaleesuwari.com.

Southern Online Bio Technologies Ltd., # A3, 3rd Floor, Office Block Samrat Complex, Saifabad, Hyderabad, 500 004, Telangana. Tel: +91 40 2324 1999, +91 40 4434 1999, Fax : +91 40 2324 1444, info@sol.net.in, https://www.sol.net.in

Chemcel Biotech Limited, 16 130/12, JRD Tata Industrial Estate, Kanuru, 520 007, Andhra Pradesh, http://chemcelbiotechltd.com

Naturol BioEnergy Limited, Plot 1056/1, Road 45, Jubilee Hills, Hyderabad, 500033 , Telangana, Tel:+91 40 23556979, +91 40 23541826, Fax: +91 40 23556989, info@naturol-bio.com, http://www.naturol-bio.com

Shirke Energy, 11, Navrang Plaza, Air Port Road, Tingare nagar, Vishrantwadi, Pune, Maharashtra, 411 015. M: +(91) 94212 30510, Tel: +(91) 20 65233110, http://www.shirkebiofuels.com

Idhma Biodiesel, E wing, Bharat bazar, Chikalthana, Maharashtra, Aurangabad, 431 210, Tel: 0240 248 4588, Fax: 0240 248 6914, sales@idhmabiodieselindia.com, http://idhmabiodieselindia.com

Fame Biofuels Private Ltd., 112 Trivia Mall, Natubhai Circle, Race Course, Vadodara, Gujarat. M: +91 860790993, info@famebiofuels.com, http://www.famebiofuels.com

Cleancities Biodiesel India Ltd, Plot No H K L, Duvvada, Visakhapatnam, 530046, Special Economic Zone, Phase II, Andhra Pradesh, M: 89127 03672.

Krasak BioFuels Pvt. Ltd., Mazid complex 2nd floor Maudaha Hamirpur, Uttar Pradesh, 210507, M: 7007325454, 7380423292, guptalucky49613@gmail.com, http://www.jaijawanbiodiesel.com

Krishi Oils Ltd, Plot No. 91-94, Sector II, District Dhar, Pithampur, Madhya Pradesh, 454775, Tel: +91 7292 253826, M: +91 9303278418, +91 9584443288, sanjivmurarka@gmail.com, raghavmurarka@gmail.com, http://www.krishioils.com
Emami and Universal plants have large capacities.
Testing Laboratories
Chem-Tech Laboratories, S 22, Parvati Industrial Estate, Pune Satara Road, Pune, Maharashtra, 411009, Tel: +91 20 24228020, +91 20 24228820, +91 20 24229020, M: +91 83789 98968, lab.pune@chemtechlabs.co.in

Atlas Labs, B-515, Mahesh Commercial Complex, Sector 15, CBD Belapur, Navi Mumbai, Maharashtra, 400614. Tel :+91 22 2756 1709, atlaslab@gmail.com, www.labinspection.com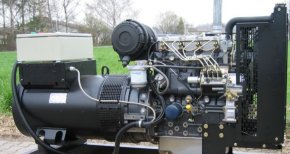 However BioDiesel is a favoured fuel by companies using Diesel for their Diesel Electricity Generating Sets (DG Sets). Current Trend is to use Biodiesel, as Fuel for Diesel Generating sets. The advantages are

Procurement of BioDiesel in Tanker Loads from manufacturers is very easy, as compared to buying Diesel from Petroleum Oil Marketing Companies.

BioDiesel is burnt in DG Sets at higher temperature. Hence its viscosity is comparable to diesel.

DG Set is a stationary engine. Hence, any problem can be attended to at site.

BioDiesel is not adulterated with Kerosine or Naphtha.

You do not need to visit Petrol Pumps for supply of Diesel and Beg for supply of Diesel Oil.

BioDiesel manufacturers are more co-operative than Oil companies.

New entrepreneurs can start BioDiesel Marketing Business with Dealership from suppliers of BioDiesel.