---
---
Lectures at Conferences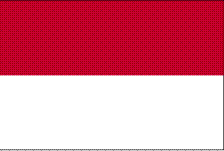 Lecture on "Towards Inclusive Biofuel Innovation in Indonesia" by School of Development Studies, Bandung Institute of Technology (ITB), Indonesia, on 8th November, 2012.
---

Macao Association for the Promotion of Exchange, Between Asia-Pacific and Latin-America (MAPEAL), organized a Professional Forum on Research and Development of Bio-fuel on 3rd and 4th April 2009 at Macau. I was Invited Speaker for the same.
---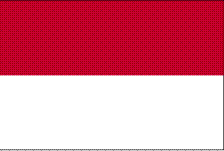 Center for Management Technology organized JatrophaWorld 2008 seminar on 23rd and 24th January 2008 at Jakarta. I was invited guest for the same.
---

Delivered a lecture for Vanilla-Jatropha Development Foundation, at Sun N' Sand Hotel, Kikamballa, Mombasa, Kenya on 30th May 2007 on Jatropha plantations in Africa.



Mombasa Presentation
---

Delivered a lecture at Manila, Philippines, on Managing Costs, Yields and Productivity of Jatropha Curcas on 23rd and 24th May 2007, at Edsa-Shangrila Hotel in Manila at Conference arranged by Center for Management Technology, Singapore.

• Innovations in extraction / processing

• Quality & characteristics of Fatty Acid Methyl Ester (FAME) using jatropha oil



Manila Presentation
---

Delivered a lecture at Columbia University at New York, USA, on "Jatropha : Oil properties for energy uses & plantation management best practices" on 25th January 2007.



Columbia University Presentation
---

I deliver lectures on BioDiesel Production for entrepreneurs and on Jatropha Plantation for farmers in English as well as our local language since 2005. These are arranged by Maharashtra Industrial & Technical Consultants (MITCON) a government of Maharashtra Consultancy. I have spoken at Dadar, Thane, Vashi, Jalgaon, Satara and Nashik Centers.



BioDiesel Presentation



Delivered a lecture at 3rd BioFuel Seminar organized by

, WRC, on 11th October 2007 on Present Status of Jatropha and BioDiesel in India.



Delivered a lecture at Tropical Forest Research Institute, at Jabalpur, on 25th February 2009



Delivered a lecture at University of Pune, on 18th March 2009, on Raw Materials for BioDiesel Production.



Delivered a lecture at North Eastern Regional Institute for Science and Technology, at Nirjuli, in Arunachal Pradesh on 21st March 2009.



Delivered a lecture at Marathwada Institute of Technology, Aurangabad, 431 028, on 15th Sept 2011, on BioDiesel: Indian and Global Scenario



Delivered a lecture at UDML College of Engineering, Jaipur, 302 028, on 20th April 2012, on Biomass, Biofuel and Biogas