Pongamia Pinnata

Mission

Feasibility Study

Plant

Drip Irrigation

Soil Test

Pre-Plantation

Plantation

Post-Plantation

Large Plantation

NGO Model

C D M

Insurance
---

Neem

Mahua

Castor

Undi

Kokam

Fish Oil

BioFuels

Fatty Oils
---

Expellers

BioGas

Organic Fertilizer
---

Jatropha
---

BioDiesel
---

Consultancy
---

Algae
---

Herbal Product
---

Climate Adaptation
---

Contact Me

My Resume
---
---
Feasibility Studies
I work as a team member that conduct Due Diligence feasibility studies for companies intending to establish plantations of the following crops:
Jatropha Curcas
Pongamia Pinnata
Castor
and for Collection of Seeds from Forest Areas.

My feasibility studies can be used to evaluate the viability of proposed plantations and Biofuel Plants, for the purposes of capital budgeting.
Clients who engage my services conduct entire Due Diligence process, including Marketing Plan, Legal Details, Financial Due Diligence, Cash Flow Projections and the assumptions underlying them and Technical Plan. I will provide them with a comprehensive Technical Plan that outlines:
Suitability of land, availability of ground water, availability of labor force around the area, land leases, special arrangements like roads, housing etc.

Suitability of the proposed crop

Crop specific plantation management techniques

Road map for Nursery, land clearing, layout of trees, irrigation, fertilizing, internal roads and civil works, plantation of seedlings, pruning of trees, harvesting etc. Financial analysis of all these activities

Description of manufacturing processes of straight vegetable oil (SVO) and BioDiesel

Need for know-how, technological transfer and licensing required

Suppliers of Equipment, Services (including offers)

Requirement of Manpower (skilled and unskilled), Vehicles

Requirement of Infrastructure (power, water, etc.)

Biofuel product cost and quality, comparison with pricing of Diesel

Raw materials: sources, cost and quality

Relations with suppliers and support industries

Import restrictions or licensing (where applicable)

Plant Sites, Technical Specification

Environmental issues and how they are addressed

Integration of new operations into existing ones
The feasibility studies that I conduct are tailor made to the needs of every client. Should you have specific requirements I would be pleased to discuss these with you to ensure that you receive maximum value from the study conducted.
With my experience of Last Ten Years in this line, I look forward to an opportunity of working with you in reaching optimum goals for your bio energy related projects.
---

Appointed as Consultant by Lloyds Register Quality Assurance Limited, 71 French church Street, London, EC3M 4BS, (A member of Lloyds Register Group) to provide technical services for their assignments.
---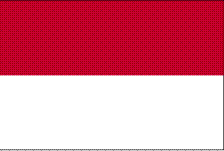 I was a team member for Project Feasibility Study on the "Development of Jatropha / Pongamia Pinnata oil for bio-energy in rural areas" in remote areas like Nusa Tenggara Timur (NTT), Nusa Tenggara Barat (NTB) and Sulawesi Tengah of Indonesia, along the entire value-chain of investment, production, processing, marketing and utilization.
---

I have prepared a project report for 1,000 hectares on contract farming basis for a party in Fiji. Feasibility report will now be submitted to World Bank for loan.
---

I am doing Feasibility Study of 20,000 hectares land for a company in Singapore.

---
Checklist for Pongamia Pinnata Plantation Project

Country:
Location:
Type of Government:
Stability of Government:
Sanctions Imposed (if any):
Currency rate to US$:
Rate of Inflation:

Incentives to Biofuels:
Diesel:
Current price of Diesel at Pump:
Local Petroleum crude production %:
Imports Petroleum of Crude %:
Total consumption of Petroleum Crude:
% of Diesel cars to total cars:
Current production of BioDiesel:

Price:
Source of Raw Material Vegetable Oil:
Source of methanol:
Biodiesel Sold in Bulk or retail:

The Land currently has:
Grass:
Small Bushes:
Light forest:
Dense forest:
Agriculture:
Reason to shift to other use:
Wild animals in area:
Land cost to buy or lease:
Land clearing : by cutting / by burning

Topography of Land:
Flat:
Sloping:
One Piece or Patches:
Area of patches:
Separation of patches:
Land survey available:
Villages on the patch:
Population of these villages:
Total area of land:

Availability of Water:
Rainfall in mm per year:
Distribution of rainfall:
Water table:
Nearby river or canal:
Cost of water per cubic meter:
Type of irrigation System: sprinklers / water tankers

Temperature oC:
Average temp oC:
Day and Night oC:
Yearly variation oC:
Frosting:

Seed yield expected: per hectare for
Pongamia Pinnata:

Labor:
Availability throughout year:
Current occupation:
Skills:

Hiring Cost per hour:
Nursery gardener:
Pit digger:
Pit fillers:
Planters:
Harvesters:
Drivers:
Plant operators:
Managers:
Mechanics:

Farming:
Current activity:
Equipment used:
Type of fertilizer used: organic / chemical
Price of organic fertilizers: per bag
Cow dung:
Pig dung:
Chicken dung:
Price of chemical fertilizers: per bag
Urea:
Super phosphate:
Potassium Nitrite:
Mixed:
Availability in tons per year:

Plantation:
All at one time:
Over a period:
Planting density: 3m x 2m (Recommended) / 2m x 2m
Manual or mechanical:

Inter-cropping with:
Castor:
Root crops:
Fruits:
Vegetables:

Partnership of Plantation:
Type of partnership:
Promoters:
Other partners:
% Share of Promoter's:
% Bank loan:

Final Product to be sold:
Seeds:
Oil and Cake:
Oil / Biogas / Bio Fertilizer (demand exists?):

Equipment Prices:
Current local prices:
Lease charges:
Availability:
Capacities:
Expellers:
Electric motors and accessories:
Biodiesel plant:
Weigh bridge:
Vehicles:
Trucks:
Water tankers:
Bulldozers:
Excavators:
Concrete Mixers:
Concrete Dispensers:
Jeeps:
Buses:
Pickups:

Nursery Equipment:
Green house:
Net house:
Plastic bags:
Plastic trays:

Building Costs:
Sheds:
Godowns:
Foundations:
Sewers:
Roads:
Channels under roads:
Fencing:
Gates:
Worker's Accommodation:
Steel storage tanks:
Fabrication rate:
Availability of skills:

Finance:
Interest rates %:
Term Loan:
Working capital:
Availability:
Repayment period:

Availability of Packing Materials:
Barrels:
Bags:
Tankers:

Electricity:
Availability:
Cost per KWh:
Generating Sets:
Availability:
Capacity: